November 2017 - Check Fund Manager was an exhibiting sponsor at Opal Group's 19th Annual Endowment and Foundation Forum in Boston, Massachusetts.
December 6, 2014 - New York Times article entitled "Hedge Fund Kept U.S. Inquiry Quiet" describing a scenario where Check Fund Manager performed Freedom of Information Act inquiries to reveal that a fund was under investigation, and our information helped our client steer clear of this fund, which ultimately collapsed. The article does not mention the name of the investor or Check Fund Manager, but case records show it was our due diligence investigation that revealed the impropriety.
October 2, 2012 - Mr. Simonian presented "Background Checks, Frauds, and Blow-ups" at the Hedge Fund Operational Due Diligence Summit at The Princeton Club in Manhattan
July 2012 - general sponsor of the the Opal Group Family Office and Private Wealth Forum, Newport, Rhode Island
March 2010 - Check Fund Manager participated in the World Investigators Conference, Dallas, TX
October 23, 2009 - Foundation & Endowment Money Management, "Hedge Fund Background Checks Come To Forefront". This article was also published in the October 2009 edition of Institutional Investor's Alpha Magazine.
October 7, 2005 - Mr. Simonian spoke as a panelist in the second annual Yale School of Management Investment Management Conference. Story carried by The Hedge Fund Daily publication of the Institutional Investor in an article entitled, "Bayou Lesson: No Due Diligence By Proxy." He was also quoted in The Stamford Advocate from the Yale conference in an article entitled "Expert: Bayou had Screaming Red Flags."
July 13, 2005 - Sponsored a seminar at the Princeton Club in Manhattan for 150 fund of fund managers entitled "Advanced Due Diligence Techniques"
March 10, 2004 - Featured in a story on preventing hedge fund fraud for high net worth investors in The Journal Inquirer, a Connecticut daily newspaper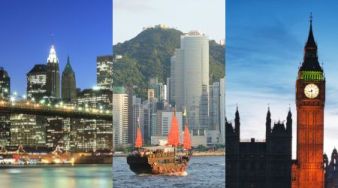 Learn More about
Check Fund Manager's
Background Investigations
Contact us to obtain a temporary access code, which will enable you to query our database of thousands of past reports.
You will gain access to privileged information with regards to our Fund Manager Diligence Reports, WatchList updates, Ongoing Monitoring service, SEC FOIA research, and more...