SERVICE SPOTLIGHT
FOIA Inquiries and Quick Access™ Reports can help
Uncover a Manager's Hidden Records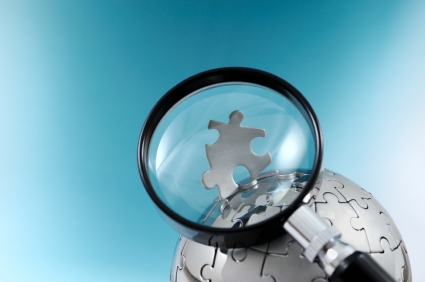 NY Times Dealbook recently published an article regarding the problem of managers successfully requesting the removal of detrimental information from their broker records.
Because Check Fund Manager's extensive database contains historical reports, there have been multiple instances where our reports included the details regarding negative scenarios that had since been expunged.
As a result, our customers were able to obtain access to detrimental information that would not have been readily available via any other source.
Also, because our experienced investigators reach out and perform Freedom of Information Act (FOIA) inquiries, and delve deeper when instinct tells them that something seems awry, we are able to uncover records that superficial or automated research doesn't even come close to finding.
A FOIA inquiry can also reveal the existence of sanctions or complaints before they are publicized.
FOIA Inquries are included in our Gold and Comprehensive reports, and you can also order them from us as a stand-alone service. For more information about this service, please contact us.
WEBSITE ENHANCEMENTS
You may have recently noticed that we have updated the structure and presentation of www.checkfundmanager.com in order to improve navigation for placing orders, viewing reports, locating forms, and finding out information about our background investigation services.
You can now access many more operations and services from the toolbar. Each is now listed individually to help you pinpoint the specific topic that you need.
For Check Fund Manager clients who log in to our website, you will find:
The landing page now displays more operational choices than the prior version, to help you order and view reports more effectively.
It also highlights the services that people inquire about most frequently, with links to details.
Service descriptions are now separated into distinct pages, and links to them are available via the toolbar and the right margin.
Content is reoriented to help you compare and contrast various service levels.
Forms are accessible via a drop-down button on the toolbar, and also via a link in the right margin.
Of course we welcome the opportunity to speak directly with you to answer your questions. For those of you who prefer to perform independent evaluations, we wanted to present a more focused format to help you determine what types of reports might best support your investment risk management needs.
LESSONS LEARNED
Over the course of Check Fund Manager's thousands of investigations, we have developed insight regarding effective ways to conduct due diligence and protect your investment.
As a result of an inquiry made to a government agency, and deft follow-through, one of our investigators recently uncovered a major infraction that a manager attempted to hide.
Situation:
A manager was ordered to pay $500,000 in compensatory damages relating to charges of unjust enrichment, breach of fiduciary duty and conversion in an arbitration case. However, when our investigator checked the manager's FINRA Broker record, no disclosures or cases were listed.
This is the exact type of information that our clients need to know, so what happened? First, the manager did not disclose the case to FINRA, and second, FINRA failed to include the case on the broker's record. This happens more often than you would like to believe.
Only through our investigator's diligence in checking multiple sources, did she uncover the arbitration case against the manager. Our investigator suspected the manager's involvement in the case given its timing and the fact that the manager had been employed by the claimant in the case. After speaking with FINRA multiple times, it was confirmed that this case should have indeed been disclosed on the manager's Broker record.
Not only was the magnitude of the penalty a significant red flag, but the fact that the manager did not disclose the information made it all the more detrimental and concerning.
Lesson:
Dig deep across multiple sources and do not rely only on self-disclosures.
2013 TOP TEN REPORT REQUESTS