!body bgcolor="#ffffff" text="#000000"> <!base href="http://www.employmentscreens.net/">
Check Fund Manager, LLC
Hedge Fund & Private Equity Due Diligence Investigation Background Checks
Mission Statement
Check Fund Manager LLC conducts international Investor Due Diligence research for capital market lenders, fund of funds, endowments, pension plans, family offices, and the alternative investment community. We help our clients gain peace of mind by providing insight regarding the people behind their investments.
Benefit of our Services
Check Fund Manager's in-depth and cost effective investigations identify the indicators of a potential fraud to our institutional clients who make decisions regarding the risk exposure of their capital.


Check Fund Manager protects the professional reputations and fiduciary responsibility of our clients by minimizing their exposure to past, present, or future headline risk.
Business Model
Check Fund Manager's exclusive focus on alternative investments facilitates passive collaboration amongst our clientele. Though the identity of our clients remains unknown to one other, each client benefits from research initiated by the other.

Why choose Check Fund Manager?
Check Fund Manager has conducted more than 25,000 investigations of hedge fund managers, hedge funds, and private equity companies to date. This is a testament to our expertise, and also to the breadth of our database, enabling us to immediately provide important information to you. Please follow the link to read about real situations when Check Fund Manager's reports helped our clients to steer clear of fund frauds and blow-ups.
Check Fund Manager's report content, sources, and competency of its staff has continued to improve, while the price of its investigations has stayed very reasonable in comparison to the competition.
No manager consent is required (except for credit checks and driving records checks); therefore the investigation leaves no footprints.
International investigative capabilities. For details regarding what is available in each country, view our world coverage map.
Free WatchList whereby we will notify you if we discover new adverse findings regarding your managers as a result of more recent investigations.
Our Ongoing Monitoring service provides a more robust way of watching your pool of managers via a proactive monthly investigation subscription.
Our Founder
<!img SRC="http://www.checkfundmanager.com/images/cfelogo.gif" align="left" style="margin-right:10px">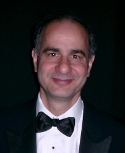 Guy Simonian is the Founder and CEO of Check Fund Manager, responsible for the company's strategic direction and technological capabilities. He is also a successful Internet entrepreneur, founding and ultimately selling peoplesearch.com. Prior to his two decades of leading these investigation companies, he enjoyed a corporate career as an efficiency expert for software developers, reducing error rates and improving overall productivity.

Mr. Simonian's academic credentials include a Bachelor's degree in Engineering from Tufts University, and a Masters degree, also in Engineering, from Rensselaer Polytechnic Institute. He is a member of several investigative and professional societies, including the Association of Certified Fraud Examiners, the American College of Forensic Examiners, the United States Association of Professional Investigators, the National Association of Professional Background Screeners and the World Association of Detectives.
| | | | | | | | | | | | | | | | | | | | | | | | | | | | | | | | | | | | | | | | | | | | | | | | | | | | | | | | | | | | | |
| --- | --- | --- | --- | --- | --- | --- | --- | --- | --- | --- | --- | --- | --- | --- | --- | --- | --- | --- | --- | --- | --- | --- | --- | --- | --- | --- | --- | --- | --- | --- | --- | --- | --- | --- | --- | --- | --- | --- | --- | --- | --- | --- | --- | --- | --- | --- | --- | --- | --- | --- | --- | --- | --- | --- | --- | --- | --- | --- | --- | --- |
| | | | | | | | | | | | | | | | | | | | | | | | | | | | | | | | | | | | | | | | | | | | | | | | | | | | | | | | | | | | | <!IMG SRC="http://www.checkfundmanager.com/images/usapi_90x120_3member.gif" align="right"> |
Mr. Simonian has been a speaker at multiple industry conferences and has been published in respected news and trade publications. Most recently, he presented "Due Diligence Background Checks: How background check indicators correlate with frauds and blow-ups" at the October 2012 Hedge Fund Operational Due Diligence Summit held at the Princeton Club in Manhattan. This research was also published in the October/November 2012 issue of The HedgeFund Journal, and was highlighted in an article in the October 19, 2012 Compliance Exchange Newsletter entitled "Using Background Checks To Prevent Fraud."

A comprehensive list of speaking and publishing credits is detailed below.

Our Investigative Analysts
Check Fund Manager is dedicated to providing superior Due Diligence Background Investigation services, and our most important asset is our team of experienced Investigative Analysts. These skilled investigators have significant expertise in sourcing and researching the most detailed and relevant information, and superior writing skills to create effective and user-friendly reports. This enables our institutional investment clients to make critical decisions regarding character-related risk factors.


Our Investigative Process
Check Fund Manager's Investigative Analysts are adept at taking minimal information and being able to effectively identify a manager's full name, date of birth, and Social Security number, even when the name is common. From there, our Investigative Analysts continue the due diligence investigation process by:


Examining regulatory records and civil and criminal proceedings:
Identifying lawsuits ranging from simple breach of contract disputes to major Federal RICO and Securities Exchange Act of 1934 violations:
Verifying educational degrees, company affiliations, and professional financial societies;
Locating liens and judgments;
Determining property valuations; and
Researching financial media and Internet publications for salient biographical facts.
Throughout this process, the Investigative Analysts utilize a high number of proprietary data sources and confidential contacts that we have at our disposal to thoroughly complete the investigations.
Quality and Efficiency
The success of Check Fund Manager comes from a unique combination of investigative experience and operational expertise. Check Fund Manager is the only investigative company we are aware of that considers process quality and operational efficiency among its fundamental operational principles. Our founder used the skills honed as an efficiency expert to hire the best people possible and develop the underlying technical infrastructure needed to support their efforts. We have diligently applied these principles to the investigative due diligence background check report process.

This means that facts are checked, verified with alternative sources, and then checked again. It also provides assurance to our clients that the information presented is factual, timely, and extremely accurate.


Cost Effectiveness
In addition to our quality and efficiency, the volume of work that we perform helps keep our costs down, which then enables us to pass the savings to our clients. Check Fund Manager's Due Diligence Background Reports are in such demand that we have been able to price the reports according to a consortium model, assuming that there will be multiple requests for research on most funds and managers. Our lower costs allow you to investigate more individuals within an organization, which our research has revealed to be critical in terms of making the most informed risk decision.
October 19, 2012 - article in the Compliance Exchange Newsletter entitled "Using Background Checks to Prevent Fraud"
October 2, 2012 - Mr. Simonian presented "Background Checks, Frauds, and Blow-ups" at the Hedge Fund Operational Due Diligence Summit at The Princeton Club in Manhattan
October 2012 - The HedgeFund Journal article entitled "Due Diligence Background Checks: Background check indicators correlate with frauds & blow-ups"
July 2012 - general sponsor of the the Family Office and Private Wealth Forum, Newport, Rhode Island
October 23, 2009 - Foundation & Endowment Money Management, "Hedge Fund Background Checks Come To Forefront"
October 2007 - Institutional Investor's Alpha Magazine quoted Mr. Simonian with regard to Ongoing Due Diligence in an article entitled "Background Checks on Managers Come into the Spotlight."
September 10, 2006 - The Pittsburgh Gazette article entitled "Investigative firms offer hedge against booming funds"
October 7, 2005 - Mr. Simonian spoke as a panelist in the second annual Yale School of Management Investment Management Conference. Story carried by The Hedge Fund Daily publication of the Institutional Investor in an article entitled, "Bayou Lesson: No Due Diligence By Proxy." He was also quoted in The Stamford Advocate from the Yale conference in an article entitled "Expert: Bayou had Screaming Red Flags."
July 13, 2005 - Sponsored a seminar at the Princeton Club in Manhattan for 150 fund of fund managers entitled "Advanced Due Diligence Techniques"
October 25, 2004 - Alternative Universe article entitled "Beyond BrokerCheck"
May 24, 2004 - Business Week article entitled "Hotshots with Hidden Rapsheets"
March 10, 2004 - Featured in a story on preventing hedge fund fraud for high net worth investors in The Journal Inquirer, a Connecticut daily newspaper
Charitable Support of Endowments and Non-Profits
Much of the profit Check Fund Manager generates is donated back to university endowments and other non-profits in the form of gratis services or charitable contributions. Two of the most significant recipients of our support are
Tufts University Veterinary School
and
Mer Doon (Our Home)
.
Restrictions
Our Due Diligence reports contain our own work product. We do not re-package or resell data. The Due Diligence services offered by Check Fund Manager are not pre-employment checks and cannot be used as criteria for employment.
Contact Phone Numbers
Check Fund Manager is a U.S. entity operating from Newington, Connecticut with an additional office in Durham, North Carolina. Our local time is <!script language="JavaScript">
Written Inquiries
---
©2012 Check Fund Manager LLC, Newington, CT 061111 rev. 5/15/13